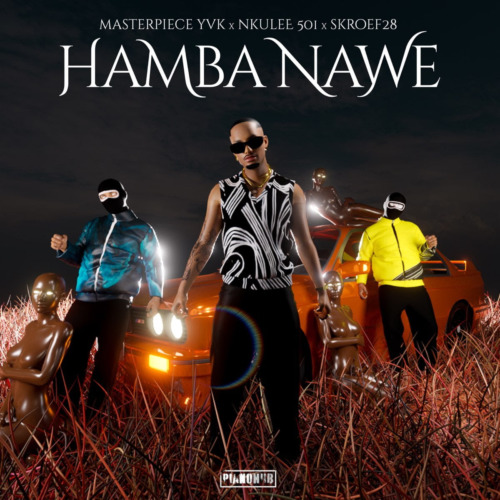 "Hamba Nawe" by Masterpiece YVK featuring Nkulee501 and Skroef28 is a dynamic and rhythmic Amapiano track that captures the spirit of celebration and dance.
The title translates to "Go with you," suggesting a song that invites listeners to join in the festivities.
The track opens with infectious beats and a catchy melody that immediately beckons listeners to hit the dancefloor. He made his recent when he also featured on Minz5's track titled Bacardi featuring Daliwonga.
Masterpiece YVK, Nkulee501, and Skroef28's production skills are on full display, creating a sonic experience that's both invigorating and rhythmic.
"Hamba Nawe" is a testament to the power of music to create an atmosphere of joy and togetherness. Masterpiece YVK and his collaborators deliver a track that's perfect for dancing and celebrating life, making it a standout addition to the South African Amapiano music scene.
Masterpiece YVK – Hamba Nawe ft. Nkulee501 & Skroef28