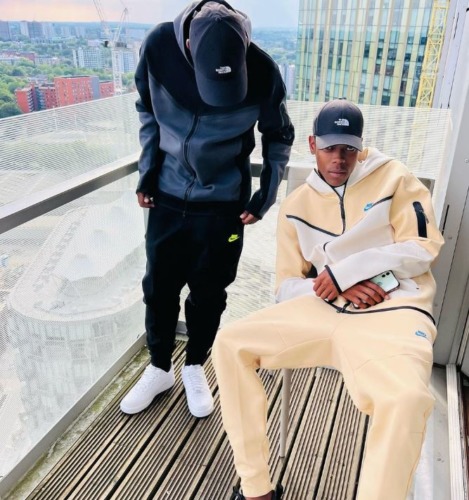 Get ready to dive into an electrifying musical journey as Mellow & Sleazy, Nkulee501, and Skroef28 team up for an unforgettable session of "Unreleased Sessions B2B."
This collaborative mix promises an exclusive glimpse into the artist's unreleased tracks and creative synergy, delivering an immersive experience that transcends genres and ignites the dancefloor.
The mix seamlessly blends the distinctive styles of Mellow & Sleazy, Nkulee501, and Skroef28, resulting in a dynamic fusion of deep house, Amapiano, and experimental elements.
Mellow and Sleazy have been a steady duo for their fans. Their recent appearance was with Ch'cco on Myekeleni.
Throughout the mix, listeners are treated to an array of unreleased tracks that showcase the artists' prowess in crafting innovative beats, mesmerizing melodies, and infectious rhythms. The transitions between tracks are seamless, creating a continuous flow that keeps the energy levels high and the excitement building.
The collaboration between Mellow & Sleazy, Nkulee501, and Skroef28 is a testament to their shared passion for pushing musical boundaries and creating something truly unique. Each artist's contribution adds a layer of depth to the mix, resulting in a harmonious blend of sounds that captivates the audience from start to finish.
Mellow & Sleazy & Nkulee501 & Skroef28 – Unreleased Sessions B2B