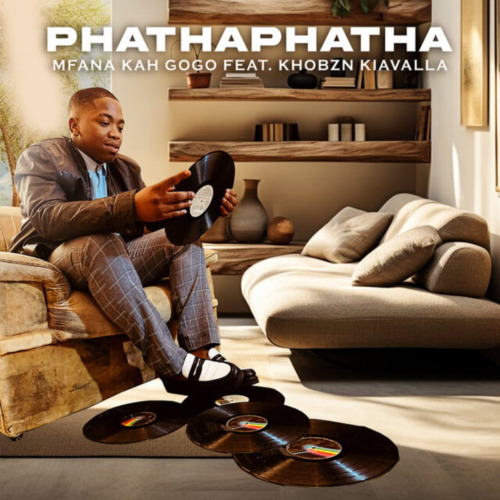 Mfana Kah Gogo drops this new track titled PhathaPhatha featuring Khobzn Kiavalla.
The song opens with a pulsating beat, immediately setting a vibrant and celebratory tone.
Mfana Kah Gogo's production creates a sonic landscape that perfectly complements Khobzn Kiavalla's energetic and rhythmic vocals.
He played his recent when he was featured on Fantas The DJ's track titled Thula Nana featuring Coolkiid and Epic DJ.
This collaboration is ideal for those who enjoy Amapiano tracks that are both invigorating and dynamic. "PhathaPhatha" is a celebration of rhythm and movement, perfect for the dancefloor and a lively addition to any playlist.
Mfana Kah Gogo – PhathaPhatha ft. Khobzn Kiavalla