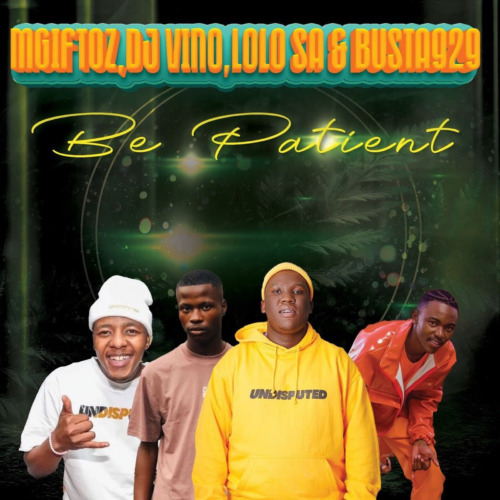 Prepare yourself for a mesmerizing collaboration as Mgiftoz and Busta 929 join forces with DJ Vino and Lolo SA on the track "Be Patient".
"Be Patient" is a rhythmic journey that takes listeners on a sonic adventure. The infectious beats and pulsating basslines create a lively and energetic atmosphere, while the soulful vocals provided by Lolo SA add depth and emotion to the track.
The smooth transitions and well-crafted production showcase the artistic prowess of Mgiftoz, Busta 929, and DJ Vino, demonstrating their ability to create music that captivates from start to finish.
With its catchy hooks and uplifting melodies, "Be Patient" is a song that invites listeners to let loose and embrace the joyous spirit of the dancefloor. The infectious energy and positive vibes conveyed through the music create an irresistible urge to move and groove to the rhythm.
Whether you're at a party or simply enjoying the song on your own, "Be Patient" is guaranteed to ignite a sense of celebration and pure musical enjoyment.
Mgiftoz & Busta 929 – Be Patient ft. DJ Vino & Lolo SA