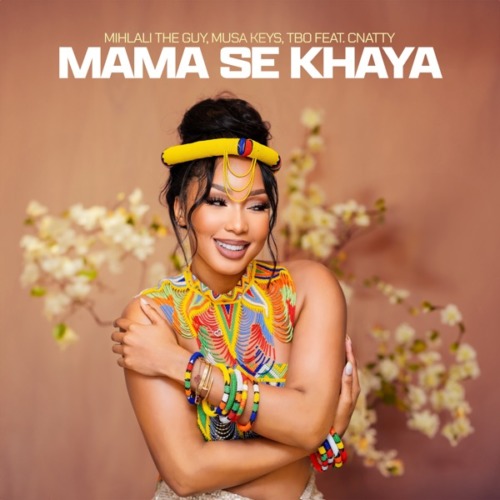 Mihlali The Guy, Musa Keys, and TBO come together in perfect harmony to bring us the soul-stirring single "Mama Se Khaya" featuring the sensational vocals of Cnattty. This heartfelt tribute is a celebration of home, family, and the cherished memories that bind us together.
The song opens with gentle piano chords, setting a nostalgic tone that immediately tugs at the heartstrings. As the artists' voices intertwine, their emotive delivery carries the weight of the touching lyrics, reminiscing about the warmth and love of home. Each verse paints a vivid picture of the memories shared with loved ones, from laughter-filled gatherings to the comforting embrace of a mother's love.
Mihlali The Guy's recent was also when he worked with Yumbs and Toby Franco on Udali featuring Chley, S.O.N, and Konke.
"Mama Se Khaya" is not just a song; it is a journey down memory lane, transporting listeners back to the familiar sights, sounds, and scents of home. The evocative chorus, sung with passion by Cnattty, is a beautiful homage to the matriarchal figures in our lives and the sense of belonging they provide.
The production perfectly complements the heartfelt vocals, creating an immersive and intimate listening experience that feels like a warm embrace from a loved one.
In "Mama Se Khaya," Mihlali The Guy, Musa Keys, TBO, and Cnattty have crafted a timeless piece of art that resonates with audiences of all ages. It is a song that will make you reflect on the precious moments spent with family, leaving you feeling grateful for the love and support that shapes us into who we are. "Mama Se Khaya" is a testament to the power of music to evoke emotions and connect us to our roots, reminding us of the importance of cherishing our home and the people who make it special.
Mihlali The Guy, Musa Keys & TBO – Mama Se Khaya ft. Cnattty