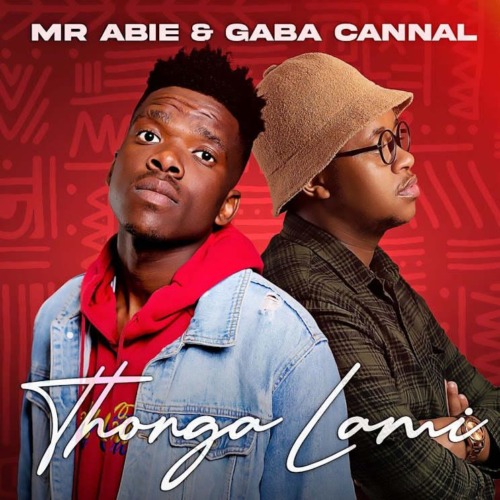 Mr Abie and Gaba Cannal pull up for their fans on this new track titled Thongo Lami.
They make a duo as they drop this new round for the weekend. Gaba Cannal continues to play his game so well as he appears with Mr Abie on this new one.
He plays his card so well by making this new release. He recently worked with Boohle's on their track titled Love Me.
The producer also took the turntable to a new level when he dropped (Top Dawg Session Live Mix).
Delivering something new for the week, he drops this new project.
Mr Abie & Gaba Cannal – Thongo Lami
Mr Abie & Gaba Cannal – Thongo Lami
Mr Abie & Gaba Cannal – Thongo Lami