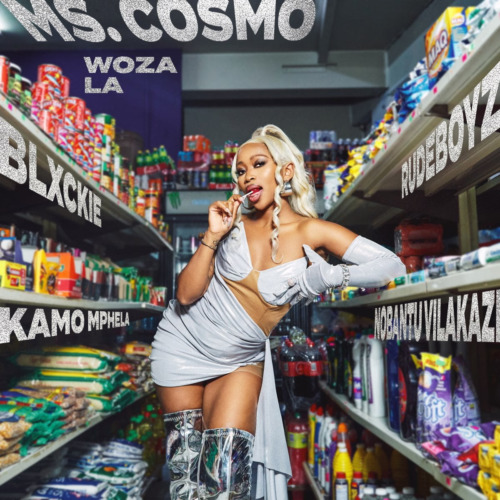 "Woza La" is a high-energy track by Ms. Cosmo featuring a star-studded lineup including Blxckie, Kamo Mphela, RudeBoyz, and Nobantu Vilakazi.
The track kicks off with an electrifying beat and a fierce vocal performance by the artists.
One of her hits remains on Ay Baby featuring Rouge, Moozlie, and Sho Madjozi.
It's a call to action, urging the listener to "come here" and join the party. "Woza La" is a celebration of music, dance, and enjoying life to the fullest.
With its infectious energy and diverse musical influences, "Woza La" is the perfect anthem for the dancefloor, parties, and any occasion that calls for an infusion of vibrant and dynamic music.
Ms. Cosmo – Woza La ft. Blxckie, Kamo Mphela, RudeBoyz & Nobantu Vilakazi