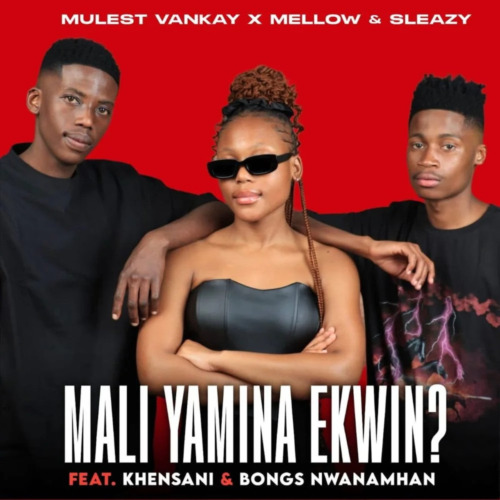 Mulest Vankay, Mellow, and Sleazy work together in dropping this new track titled Mali Yamina Ekwin featuring Khensani and Bongs Nwana Mhan.
Mulest Vankay, Mellow, and Sleazy's production expertise shines through as they craft a rhythmically charged composition that's both infectious and danceable. Khensani and Bongs Nwana Mhan's vocal performances are equally dynamic, adding depth and soulfulness to the track.
The Amapiano duo, Mellow and Sleazy also made their recent when they worked with DJ Maphorisa and Tman Xpress on Imali ikhona featuring Madumane, Uncool MC.
The song captures the spirit of carefree celebration and indulgence, inviting listeners to join in the festivities. With its irresistible groove and spirited performances, "Mali Yamina Ekwin" is a testament to the power of music to bring people together in dance and joy.
Mulest Vankay & Mellow & Sleazy – Mali Yamina Ekwin ft. Khensani & Bongs Nwana Mhan
Mulest Vankay & Mellow & Sleazy – ft. Khensani & Bongs Nwana Mhan