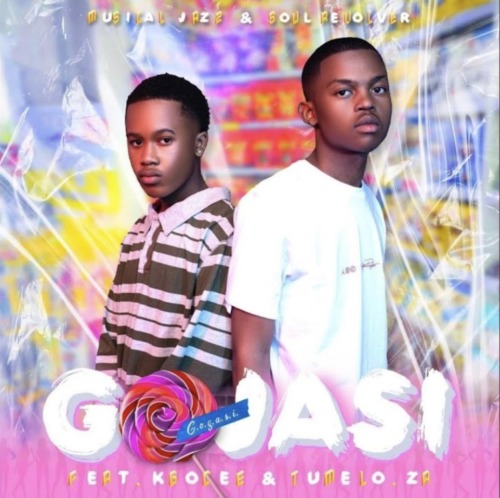 "Gojasi" is a collaborative track that brings together the musical talents of Musical Jazz, Soul Revolver, Kgocee, and Tumelo_za.
The song is a vibrant and energetic fusion of jazz and soul elements, resulting in a track that is both melodically rich and rhythmically captivating.
The track opens with an engaging instrumental introduction that immediately sets a jazzy and soulful atmosphere. The combination of live instrumentations and electronic elements creates a unique sonic texture that draws listeners in.
Musical Jazz keeps doing his best as he drops this new round. His recent appearance was him featuring on Scoop Lezinto's track titled Shukuma.
Kgocee and Tumelo_za's vocals seamlessly intertwine with the instrumentation, adding an expressive layer to the track. Their emotive performances complement the song's musical complexity and bring depth to the lyrical narrative.
Musical Jazz and Soul Revolver's production is characterized by its intricate arrangements and skillful use of harmonies. The song's dynamic shifts and instrumental solos showcase the musicians' technical prowess and creativity.
The collaboration between Musical Jazz, Soul Revolver, Kgocee, and Tumelo_za results in a track that showcases their collective artistry and love for music. "Gojasi" is a must-listen for fans of jazz and soul genres and those who appreciate the fusion of diverse musical influences.
Musical Jazz & Soul Revolver – Gojasi ft. Kgocee & Tumelo_za
Musical Jazz & Soul Revolver – Gojasi ft. Kgocee & Tumelo_za