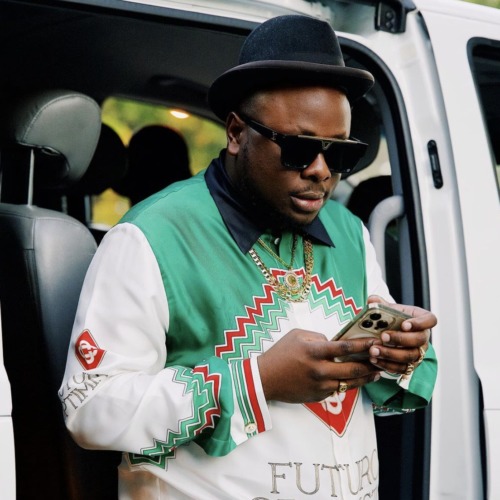 Myztro delivers a mesmerizing journey into the world of Amapiano with his "Konka Live Mix." As a master of his craft, Myztro curates an electrifying mix that showcases the finest Amapiano sounds, leaving listeners captivated and craving more.
From start to finish, the "Konka Live Mix" is a seamless blend of infectious beats, soulful melodies, and rhythmic grooves. Myztro's expert mixing skills ensure a smooth transition between tracks, creating an immersive and euphoric listening experience.
Myztro recently worked with Daliwonga on Daliwonga on Kunkra featuring Xduppy, ShaunMusiq, and Ftears.
The mix features Amapiano's biggest hits and hidden gems, taking listeners on a sonic adventure that celebrates the diversity and creativity of the genre. Myztro's selection is a testament to his deep understanding and love for Amapiano, as he introduces listeners to tracks that might have flown under their radar.
The "Konka Live Mix" is a testament to Myztro's ability to curate and craft a mix that not only showcases the best of Amapiano but also reflects his passion for the music. The mix is a celebration of the vibrant Amapiano culture, leaving listeners in awe of the genre's infectious energy.
Myztro – Konka Live Mix (21/24 July 2023)