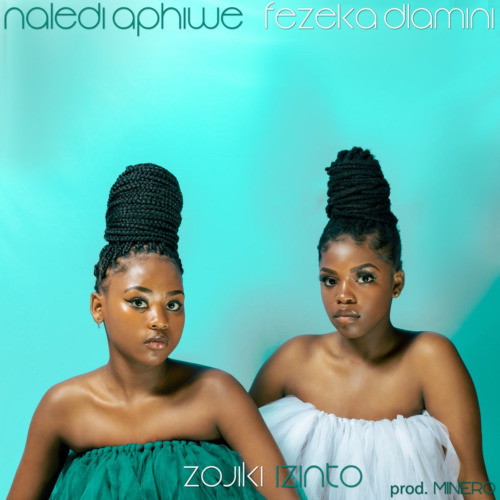 In the emotionally charged duet "Zojiki Izinto," Naledi Aphiwe and Fezeka Dlamini come together to deliver a powerful message of inner strength and resilience. The song's soulful melodies and heartfelt vocals create a poignant and touching listening experience.
The song opens with Naledi Aphiwe's soulful voice, conveying vulnerability and determination in equal measure. As Fezeka Dlamini's powerful vocals join in, the emotional intensity of the song deepens, tugging at the heartstrings of the listener.
"Zojiki Izinto" is a reminder that life's challenges may be difficult, but the strength to overcome them lies within us. The lyrics are empowering, speaking of a journey of self-discovery and finding the courage to rise above adversities.
The production is stripped-down and emotive, allowing the vocal performances to take center stage. The piano-driven arrangement adds a sense of intimacy to the song, making it feel like a heartfelt conversation between the artists and the audience.
"Zojiki Izinto" is a song that speaks to the soul, resonating with anyone who has faced hardships and emerged stronger on the other side. It's a beautiful testament to the power of music as a means of healing and finding solace in our shared experiences.
Naledi Aphiwe & Fezeka Dlamini – Zojiki Izinto
Naledi Aphiwe & Fezeka Dlamini – Zojiki Izinto