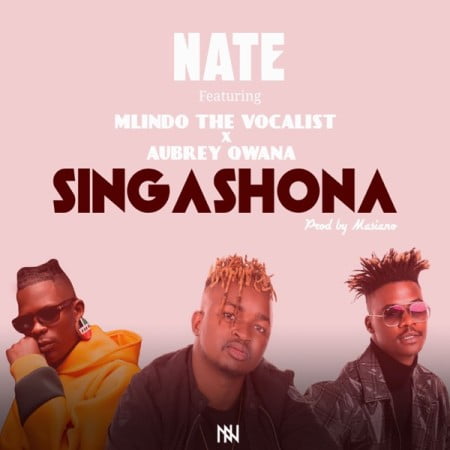 Nate takes this new round as he drops Singashona featuring Mlindo The Vocalist and Aubrey Qwana on this new track.
They team up and give their fans a new vibe to keep the weekend going smoother.
Holding the efforts of Aubrey Qwana on this new track, he made his last appearance on his single titled Yelele.
Aubrey Qwana made it his first single appearance and uses it to create a bigger entrance for himself after dropping Wemaah Freestyle.
With the effort of Mlindo The Vocalists on this track too, they team up with Nate and drop something new.