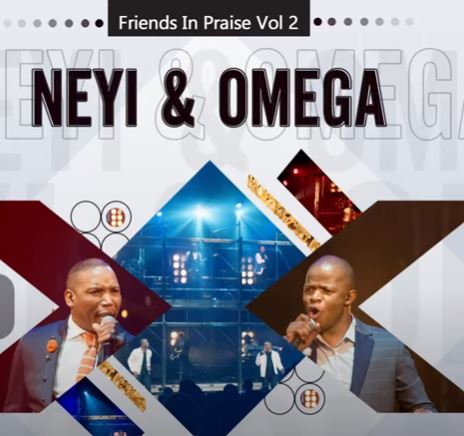 Neyi Zimu and Omega Khunou take a new round under their Friends In Praise collection titled Nqaba Yami.
They've taken tracks like Dula Le Rona (Friends In Praise) and Worthy (Friends In Praise) under Friends In Praise.
Neyi Zimu catalog is blessed with songs like Modimo Ke O, Jeso Rato La Hao, Miracle, Jehova Retshepile Wena, and a few more on his log.
Omega Khunou has also featured on tracks like Yehla Nkosi by Spirit Of Praise 7 and their previous version of Friends In Praise.
Joining forces together, they drop this new session.
Neyi Zimu & Omega Khunou – Nqaba Yami (Friends In Praise)