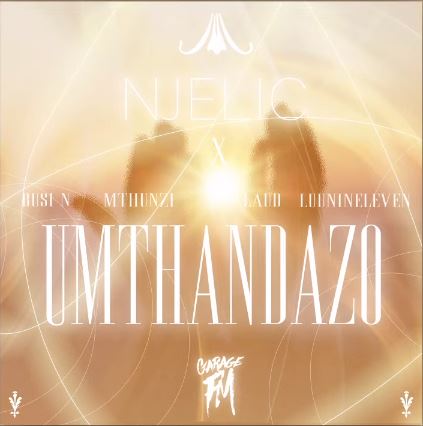 In the soul-stirring collaboration "Umthandazo," Njelic joins forces with Busi N, Mthunzi, Laud, and Luu Nineleven to deliver an awe-inspiring spiritual journey. This track is a moving expression of faith and the power of prayer.
The song opens with Njelic's heartfelt vocals, setting a prayerful and introspective tone. As the other artists join in, the harmonies create a divine chorus that envelops the listener in a sense of peace and tranquility.
Njelic continues to play his part as he recently featured on Kabza De Small and DJ Maphorisa's track titled Nana Thula featuring, Young Stunna and Xolani Guitars.
"Umthandazo" is a song of hope and supplication, acknowledging the challenges of life while seeking solace in the spiritual realm. The lyrics are deeply meaningful, conveying a profound sense of devotion and gratitude.
The production is minimalist and evocative, with gentle instrumentation that complements the vocals without overpowering them. The arrangement allows the artists' voices to take center stage, creating an intimate and emotionally charged listening experience.
With "Umthandazo," Njelic, Busi N, Mthunzi, Laud, and Luu Nineleven deliver a song that transcends musical boundaries, touching the hearts of listeners of all backgrounds. It's a prayer set to music, a reminder of the beauty of faith and the universality of human emotions.
Njelic – Umthandazo ft. Busi N, Mthunzi, Laud & Luu Nineleven