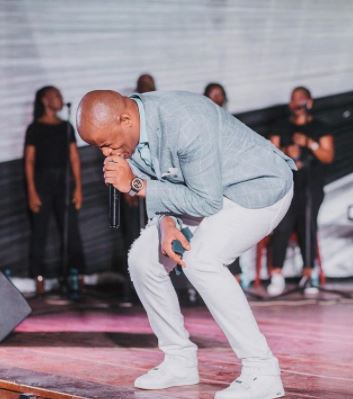 Omega Khunou brings a live concert under Spirit Of Praise titled Busa.
He delivers the track unmastered and unedited but in its purest form.
Omega Khunou has been teaming up with Neyi Zimu as they've been appearing on Friends In Praise on some tracks like Dula Le Rona, Worthy, Yehla Nkosi, and a few more.
Coming as a new one from him this time, he brings down the atmosphere and makes sure the presence flows.