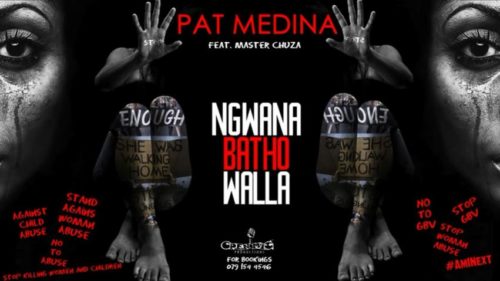 Speaking against women and child abuse, Pat Medina drops this new track titled Ngwana Batho Walla featuring Master Chuza.
They use the track in the campaign for 16 Days of activism against women and child abuse. They craft out a new way to campaign against social ills directed at women & children.
Keeping the movement steady from Pat Medina, he made his last Amapiano cover on You Raise Me Up.
Rendering his voice and skill for the masses, he drops this new track.
Pat Medina – Ngwana Batho Walla ft. Master Chuza