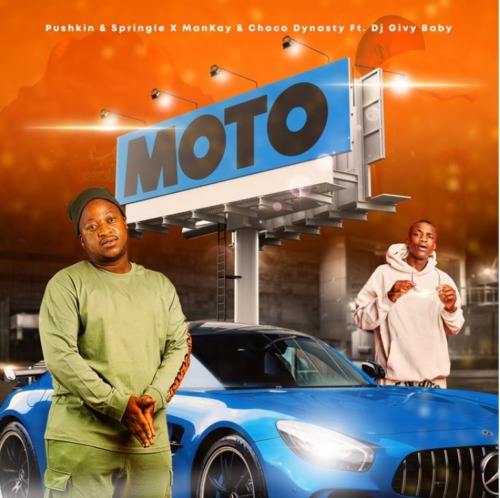 Elevate your musical experience with "Moto," a captivating collaboration that sees Pushkin RSA, Springle, DJ Givy Baby, Mankay, and Choco Dynasty come together to deliver a track that is nothing short of a sonic masterpiece.
As the track unfolds, you'll find yourself immersed in a whirlwind of sound that envelops you from all sides. The track's dynamic shifts and intricate layers create a sense of anticipation and excitement, keeping you engaged and captivated from start to finish.
Pushkin RSA and Springle paired up also when they worked with Mankay and Choco Dynasty on Dali featuring DJ Rhuu, Faith Strings, and T&T Musiq.
Whether you're dancing in a club, vibing with friends, or simply enjoying the track on your own, "Moto" is a musical journey that demands to be felt. It's a track that transcends boundaries and genres, appealing to music lovers from all walks of life.
So, let go of your inhibitions, surrender to the rhythm, and allow "Moto" to ignite your passion for music. Experience the thrill of the groove, the power of collective creativity, and the pure joy of getting lost in the music.
Pushkin RSA & Springle – Moto ft. DJ Givy Baby & Mankay & Choco Dynasty