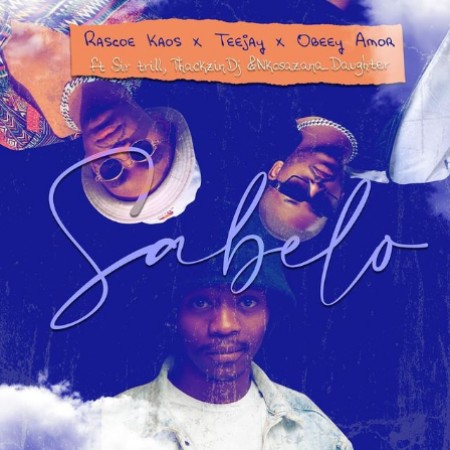 Rascoe Kaos, Tee Jay, and Obbey Amor hit the bar stronger on their new track titled Sabelo featuring Sir Trill, ThackzinDJ, and Nkosazana Daughter.
Rascoe Kaos, Tee Jay, and ThackzinDJ are becoming a reckoning force in the industry. The trio keeps playing their game so well in giving their fans something new. They both recently appeared on a track titled Emntwini featuring Moonchild.
Rascoe Kaos also made it to the latest gold-certified track titled Phuze remix by Dlala Thukzin.
In taking the groove to a new level, the Amapiano artists make the weekend jam on this.