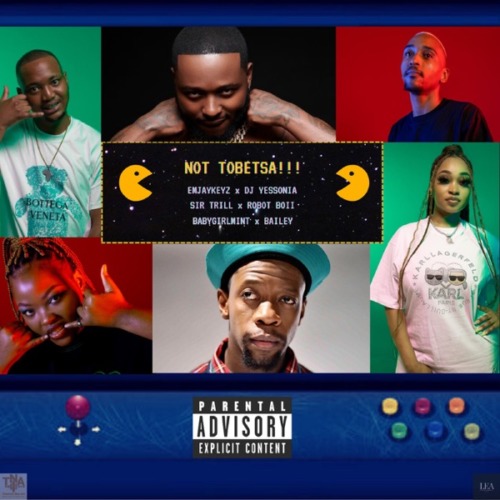 Robot Boii, Emjakeyz, DJ Yessonia, Sir Trill, Babygirlmint, and Bailey take a round each on this new track titled Not Tobetsa.
The South African Amapiano vocalists continue to do their best for their fans as they release this new round.
Robot Boii has also promised his fans that this new track won't come with a hard dance challenge.
He recently featured on Sbhanga and Chocco's track titled Sondeza featuring Miano and 20ty Soundz.
They form a solid lineup for their fans on this new round.
Robot Boii, Emjakeyz, DJ Yessonia, Sir Trill, Babygirlmint & Bailey – Not Tobetsa
Robot Boii, Emjakeyz, DJ Yessonia, Sir Trill, Babygirlmint & Bailey – Not Tobetsa
Robot Boii, Emjakeyz, DJ Yessonia, Sir Trill, Babygirlmint & Bailey – Not Tobetsa