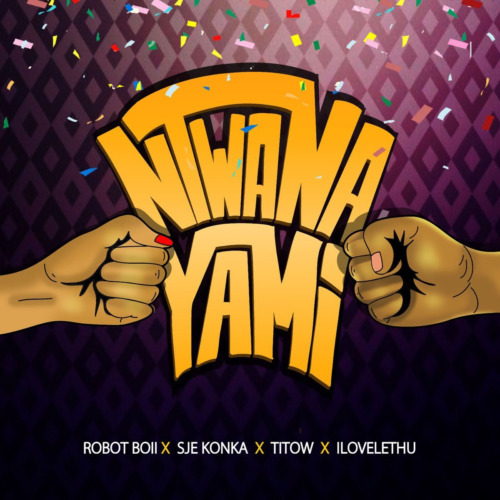 "Ntwana Yami" is a collaboration that fuses the creative energies of Robot Boii and Nhlonipho, featuring Sje Konka, Yithi Sonke, Ilovelethu, and Titow.
The track is a testament to the power of collaboration in creating music that's both diverse and cohesive.
Robot Boii and Nhlonipho's collaboration results in a sonic landscape that's rich with textures and layers. The beat is a blend of electronic and Afro-house influences, creating a danceable and immersive groove. All attention on Robot Boii on more releases as his recent was when he worked with Gigi Lamayne on Menzi Ngubane featuring Lady Du, Ntosh Gazi, and Mustbedubz.
The combination of different voices creates a sense of unity and diversity within the track. The harmonies and vocal interplay enhance the track's overall sonic palette.
"Ntwana Yami" is more than just a dance track; it's a celebration of life and unity.
As "Ntwana Yami" progresses, it evolves and transforms, showcasing the versatility of the artists involved. The track's ability to seamlessly blend various elements while maintaining its cohesive essence is a testament to the creative vision behind the collaboration.
Robot Boii & Nhlonipho – Ntwana Yami ft. Sje Konka, Yithi Sonke, Ilovelethu & Titow