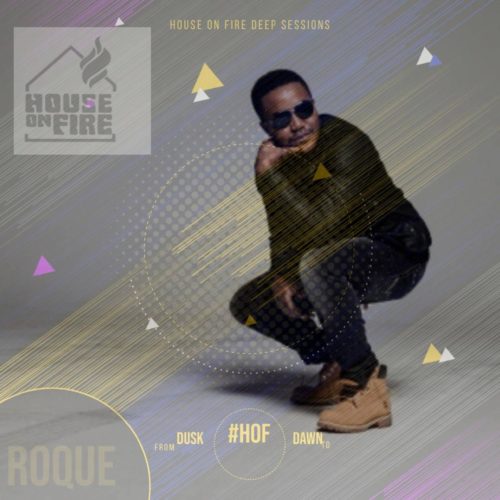 Roque takes it on a new level titled House On Fire Deep Sessions 18.
He delivers a new tracklist to his fans for a new session after making them feeling nostalgic just like he did on House On Fire Deep Sessions 11.
Making it his latest, Roque last appeared on Bleeding Steel. He also appeared on Be Free (Original Mix) which came debuting on Brighter Days.
He takes the stage higher once again on this new track.
Roque – House On Fire Deep Sessions 18
1. Christian B – U And Me (Original Mix)
2. Roque – # (Instrumental) ft. Les-Ego
3. Gabbana- Lerokolo
4. Dustinho & Mlindos – He Keeps Me Safe ft. Chymamusique
5. Elementicsoul – Unpredictable (Instrumental)
6. Demarkus Lewis – Let Myself Go (Christian B's Bumpin Philly Mix)
7. Roque ft. Holi M – # (Instrumental)
8. Roque – Thousand reasons why deep (Re-edit)
9. Ross Couch – All Night Long [Body Rhythm]
10. Roque – If