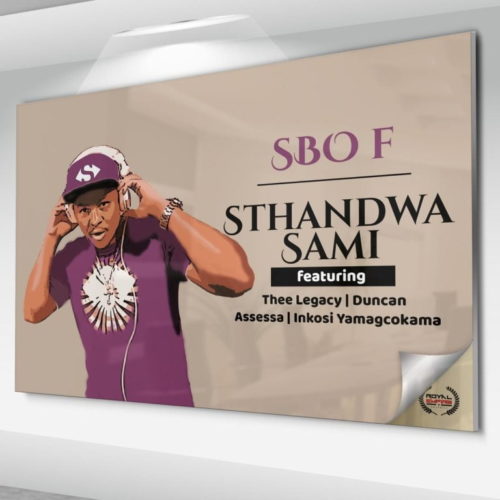 Sbo F releases this new track titled Sthandwa Sami featuring Thee Legacy, Duncan, Assessa, and Inkosi Yamagcokama.
Sbo F brings the effort of Hip Hop artists on this new track as they deliver it for the weekend.
Holding the effort of Duncan and Assessa on the new track, they made their last combo on Zakwe's track titled Ama-Level.
They continue to hold the bars for their fans as they do so once again.
Sbo F – Sthandwa Sami ft. Thee Legacy, Duncan, Assessa & Inkosi Yamagcokama