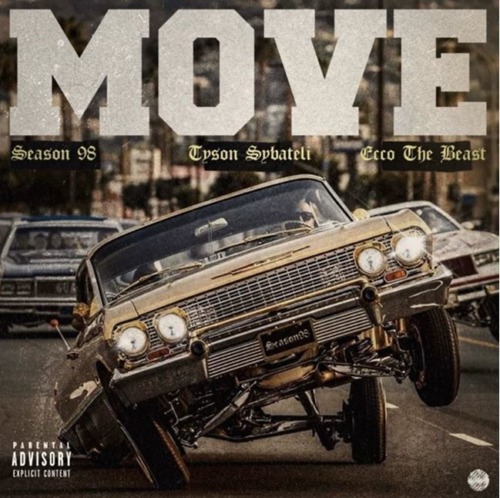 Season98 meets the vibe checker as he drops this new track titled Move featuring Ecco The Beast and Tyson Sybatelli.
The Hip Hop artist holds his lane so well and continues to drop more debuts.
He features the effort of Ecco The Beast as they form a trio with Tyson Sybateli.
Ecco The Beast also recently worked with Ben September and BLFR as they appeared on Kewand and Mellow Don Picasso's track titled Burns & Tacos / Rat Pack.
They play their part as they drop this new round.
Season98 – Move ft. Ecco The Beast & Tyson Sybateli