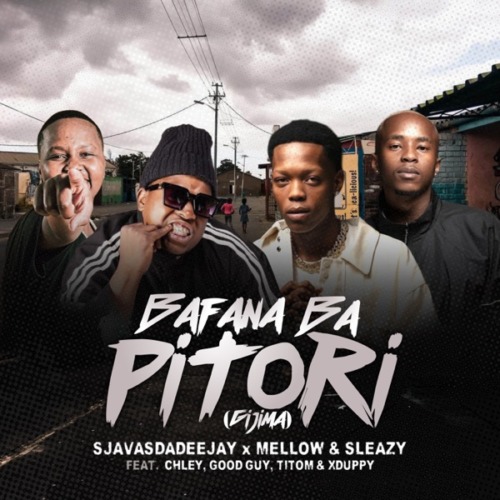 SjavasDaDeejay works with Mellow and Sleazy as they release this new track titled Bafana Ba Pitori featuring Chley, Titom, Xduppy, and Goodguy Styles.
They curve out this new round for the weekend as they release this new Amapiano vibe for their fans.
The debut stands to over-throne their 2020 hit with Entity MusiQ titled Code 14.
Mellow and Sleazy also continue to do their best as they join the train of this track.
SjavasDaDeejay, Mellow & Sleazy – Bafana Ba Pitori ft. Chley, Titom, Xduppy & Goodguy Styles
SjavasDaDeejay, Mellow & Sleazy – Bafana Ba Pitori ft. Chley, Titom, Xduppy & Goodguy Styles
SjavasDaDeejay, Mellow & Sleazy – Bafana Ba Pitori ft. Chley, Titom, Xduppy & Goodguy Styles