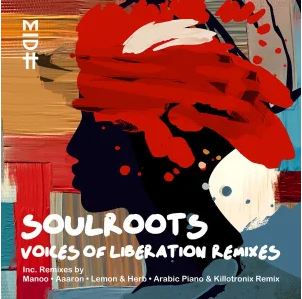 "Mabali (Lemon & Herb Remix)" by Soulroots featuring Toshi is a dynamic and captivating remix that infuses new life into the original track.
The remix opens with hypnotic beats and atmospheric sounds, immediately drawing the listener into a world of electronic bliss. Toshi's vocals are transformed through Lemon & Herb's expert remixing, creating a fresh and immersive sonic experience. The remix is characterized by its pulsating rhythms and ethereal textures, creating an atmosphere of euphoria and movement.
"Mabali (Lemon & Herb Remix)" is a testament to the power of reimagining music through remixing. He recently also worked with Soul Star on Sala Papa Ye when they joined forces to release the vibe.
Lemon & Herb add their unique touch to the track, resulting in a musically captivating and socially relevant remix, making it a standout addition to the global electronic music landscape.
Soulroots – Mabali (Lemon & Herb Remix) ft. Toshi