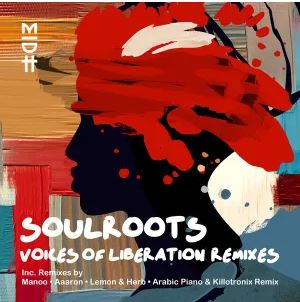 "Lahloma (Manoo Remix)" by Soulroots and Mnqobi Yazo is a dynamic and captivating remix that infuses new life into the original track.
The vibe reflects a sense of nostalgia and remembrance, and this remix takes the song to new heights.
The remix opens with a hypnotic beat and atmospheric sounds, immediately drawing the listener into a world of electronic bliss. He recently also worked with Soul Star on Sala Papa Ye when they joined forces to release the vibe.
Soulroots and Mnqobi Yazo's vocals are transformed through Manoo's expert remixing, creating a fresh and immersive sonic experience.
The remix is characterized by its pulsating rhythms and ethereal textures, creating an atmosphere of euphoria and movement.
Manoo adds his unique touch to the track, resulting in a musically captivating and emotionally resonant remix, making it a standout addition to the global electronic music landscape.
Soulroots & Mnqobi Yazo – Lahloma (Manoo Remix)