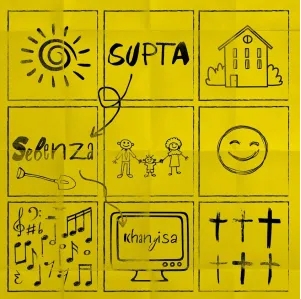 "Sebenza" by SUPTA and Khanyisa is a vibrant and rhythmic Amapiano track that exudes a sense of determination and hard work.
SUPTA and Khanyisa showcase their musical talents as they craft a rhythmically charged composition designed to ignite the dancefloor. The vocal performances add layers of charisma and dynamic flair to the track.
Supta steps on the gas just like he recently did on Emathandweni featuring DJ Jim MasterShine and Thalitha.
The song captures the spirit of perseverance and the satisfaction of achieving one's goals through hard work and dedication.
With its infectious energy and spirited performances, "Sebenza" is poised to become an inspirational favorite, offering a taste of the vibrant and uplifting nature of Amapiano music and the rewards of diligence.