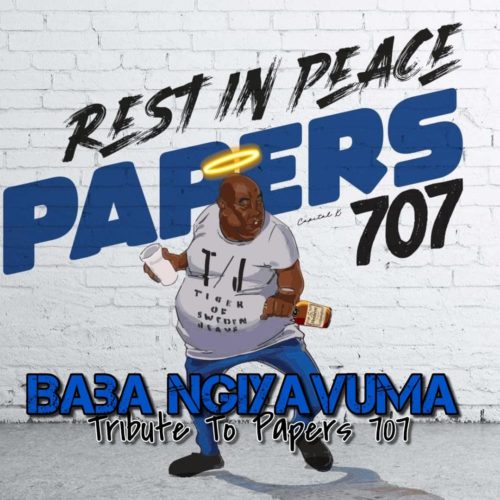 Team Mosha joins his colleagues in pouring heart felt tribute to Papers 707, he tagged his own Baba Ngiyavuma.
The death of Papers 707 was felt by everyone most especially "Team Mosha" who had worked with him on several records at a time the "Amapiano" (which is a style of house music that emerged in South Africa in 2012) movement was still at its infant stage.
Kabza De Small, Kelvin Momo & Mhaw Keys also paid their tribute to the great icon titled 'Lala Ngoxolo', other artist include Loxion Deep on Till We Meet Again.
Papers 707 has helped in featuring for the Political party ANC campaign titled Nkulunkulu Thuma Mina which featured other artists like "Mark Khoza", "ThackzinDJ", "DJ Bat" & "Renaldo"