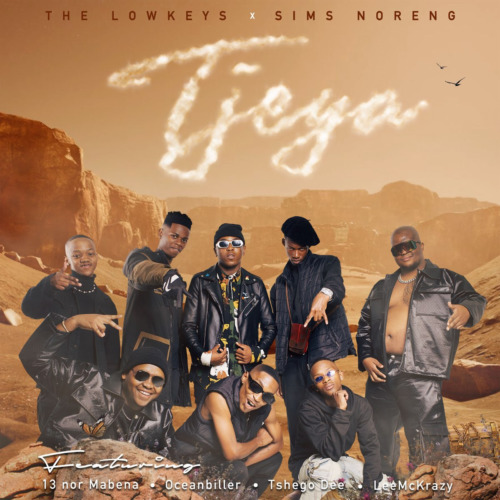 In the vibrant collaboration "TJEYA," The Lowkeys and Sims Noreng join forces with 13 Nor Mabena, Oceanbiller, Tshego Dee, and LeeMcKrazy to deliver a dynamic and creative masterpiece. This track is an eclectic fusion of diverse talents, resulting in a kaleidoscope of sound.
The song opens with an infectious rhythm, setting the stage for an exhilarating musical journey. As the different artists take turns to showcase their unique styles, the song becomes a tapestry of voices and sounds, each contributing a distinct flavor.
The Lowkeys make an appearance again after they recently worked with Tye Waves and Boontle RSA on Bomzolo featuring K.O.B SA and Novatron.
"TJEYA" is a celebration of artistic expression and the power of collaboration. The lyrics speak of unity and the joy of creating together, highlighting the strength that comes from diversity.
The production is dynamic and rich, with layers of instrumentation that create a multi-dimensional sonic landscape. The blend of genres and styles makes "TJEYA" an exciting and unpredictable listening experience.
With this collaboration, The Lowkeys, Sims Noreng, 13 Nor Mabena, Oceanbiller, Tshego Dee, and LeeMcKrazy showcase the beauty of collective creativity. "TJEYA" is a song that pushes the boundaries of musical exploration, inviting listeners to embrace the spirit of collaboration and embrace the beauty of diversity.
The Lowkeys & Sims Noreng – TJEYA ft. 13 Nor Mabena, Oceanbiller, Tshego Dee & LeeMcKrazy