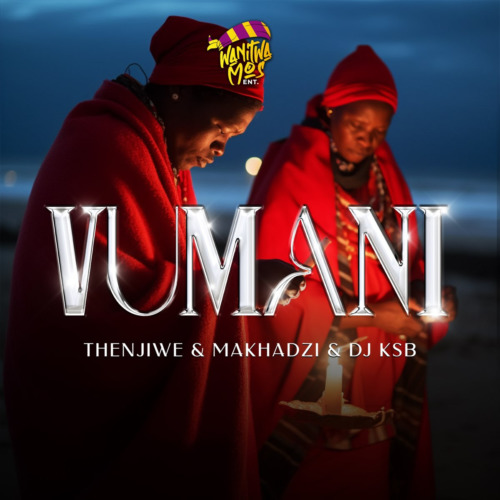 "Vumani" is a captivating collaboration between the vocal powerhouses Thenjiwe and Makhadzi, featuring the expertly crafted beats of DJ KSB. The song is a beautiful fusion of vocal brilliance and Amapiano rhythms, resulting in an infectious and soul-stirring track.
The track opens with Thenjiwe's enchanting vocals, drawing listeners into the emotive journey of the song. Makhadzi's distinctive voice adds a layer of depth and emotion, complementing Thenjiwe's vocals with her unique flair. The fusion of their voices creates a harmonious and captivating listening experience.
Makhadzi made her recent when she also dropped Niazwifha featuring Fortunator and DJ Gun Do SA.
DJ KSB's expert production skills shine throughout the song, as he delicately blends the soulful vocals with amapiano's signature basslines and grooves. "Vumani" strikes a perfect balance between heartfelt melodies and dance-inducing beats, making it a track that appeals to both the heart and the feet.
The lyrics of "Vumani" speak of love, unity, and celebrating life together. The song's positive and uplifting message resonates with listeners, encouraging them to come together and spread joy through music and dance.
Thenjiwe & Makhadzi – Vumani ft. DJ KSB