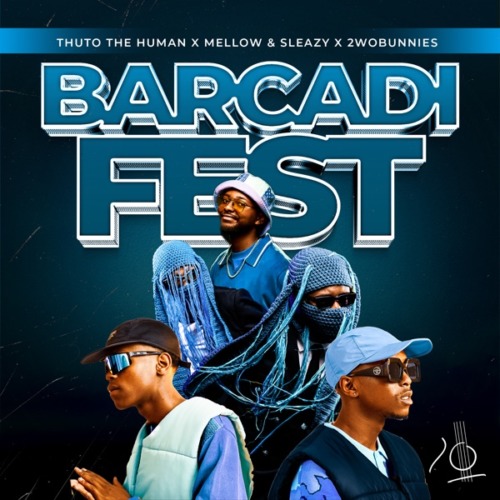 "Barcadi Fest" is a festive celebration of amapiano delights, brought to life by the collaborative efforts of Thuto The Human, Mellow, Sleazy, and 2woBunnies. The track is an energetic and rhythmic showcase of Amapiano's infectious and dance-inducing sound.
From the first beat drop, "Barcadi Fest" sets a high-energy tone that keeps listeners moving and grooving throughout the song. Thuto The Human, Mellow, Sleazy, and 2woBunnies deliver captivating vocal performances, adding a layer of dynamism and excitement to the track.
Thuto The Human made an appearance when he also paired up with Major League DJz on Amapiano Balcony Mix Live XPERIENCE B2B (Dubai).
The track's production is a perfect blend of Amapiano's signature basslines and catchy melodies, ensuring that "Barcadi Fest" stands as a standout track in the genre. The song's festive and vibrant energy creates a sense of celebration and joy, making it an ideal addition to any party playlist.
As an anthem of celebration and camaraderie, "Barcadi Fest" brings people together on the dancefloor, creating a sense of unity and connection through the universal language of music. The track is a reminder of the power of music to uplift spirits and creates unforgettable moments of joy and bliss.
Thuto The Human, Mellow, Sleazy & 2woBunnies – Barcadi Fest