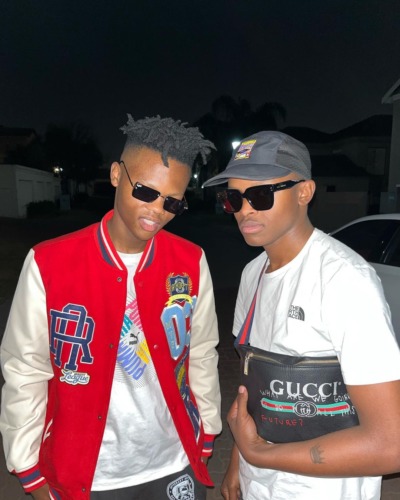 "Top Dawg Session's" by TNK MusiQ is an electrifying journey into the world of Amapiano music. This talented duo from South Africa has crafted a mixtape that showcases their exceptional skills as producers and their deep understanding of the genre's essence.
The mixtape is a collection of some of Amapiano's finest tunes, carefully curated to provide a thrilling musical experience. With its distinct style and innovative approach, TNK MusiQ presents an impressive showcase of their talents, leaving listeners eager for more.
TNK MusiQ's recently paired with DJ Maphorisa on Wetsalang featuring Riky Lenyora.
As one of the rising stars in the Amapiano scene, TNK MusiQ continues to push boundaries and redefine the genre's landscape. "Top Dawg Session's" is a testament to their dedication to their craft and their passion for delivering exceptional musical experiences.
In conclusion, "Top Dawg Session's" is a mixtape that showcases TNK MusiQ's exceptional talent and artistry. With its pulsating beats and infectious energy, the mixtape is a celebration of Amapiano music and a testament to the duo's potential to become a dominant force in the genre's evolution.
TNK MusiQ – Top Dawg Session's