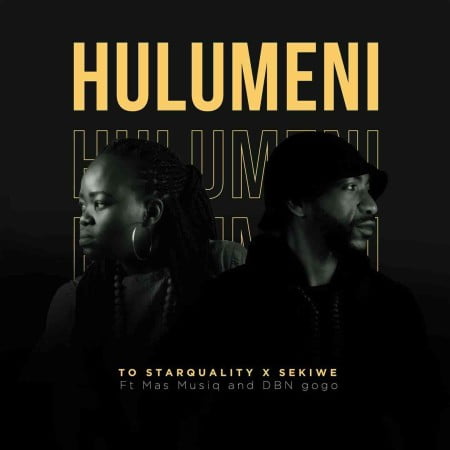 TO Starquality and Sekiwe bring a new track titled Hulumeni featuring Mas Musiq and DBN Gogo.
They hit the bar so hard on this new track as they take their fans to a new level of Amapiano.
Mas Musiq helps hits the bass harder once again just like he did on Scorpion Kings' track titled Mali Mali.
Knowing the best Amapiano female artist to include on the track, DBN Gogo has appeared on tracks like Khuza Gogo featuring Mpura, AmaAvenger & M.J, and Amapiano Live Balcony Mix B2B with Major League.
Making a new scene, they drop this new track.
TO Starquality & Sekiwe – Hulumeni ft. Mas Musiq & DBN Gogo