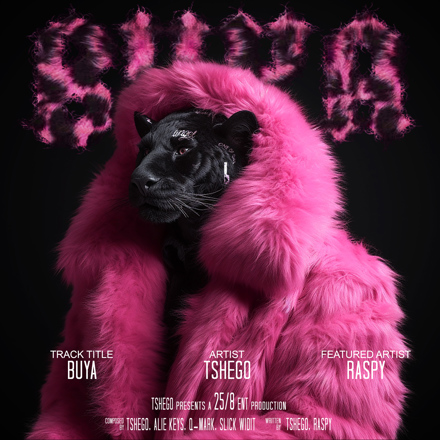 "Buya" by Tshego featuring Raspy is a soulful and introspective track that delves into themes of reflection, longing, and reconciliation.
Tshego's distinctive vocals take center stage as he delivers heartfelt verses, while Raspy's complementary contribution adds an additional layer of emotional depth to the song.
The track's production is characterized by its stripped-down arrangement, allowing the vocal performances to shine.
Tshego continues to be a force in the Hip Hop industry. His recent was when he got featured on Yanga Chief's track titled Note To Self.
Gentle acoustic guitar strums, atmospheric synths, and subtle percussions create an intimate backdrop that supports the lyrical narrative. "Buya" is a masterclass in storytelling through music, evoking a sense of nostalgia and introspection.
The collaboration between Tshego and Raspy results in a track that captures the complexity of human emotions, painting a vivid picture of a personal journey.
"Buya" is a poignant addition to the South African music landscape, showcasing the power of vulnerability and authenticity in music.