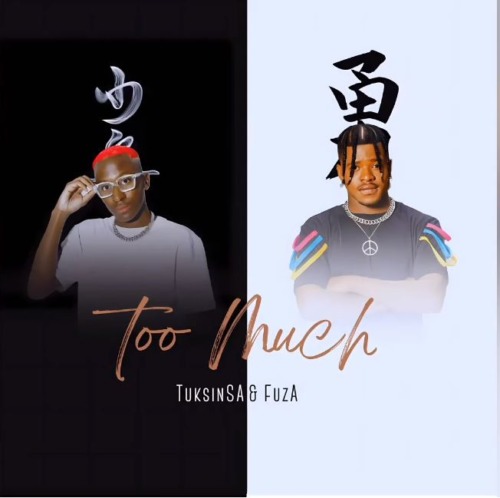 "Too Much" is a vibrant collaboration between TuksinSA and Fuza, two rising stars in the South African music scene. The track infuses elements of Amapiano and Afro House, resulting in a fresh and invigorating sound.
From the outset, "Too Much" hooks listeners with its catchy melodies and upbeat tempo. TuksinSA's smooth vocals and Fuza's expertly crafted beats complement each other seamlessly, creating a feel-good and joyful musical experience.
The Open Mic artist plays his part just like he recently did on Fuza's track on For The Wave featuring Viirgo and Airburn Sounds.
The song's lyrics exude confidence and self-assurance, encouraging listeners to embrace their uniqueness and live life to the fullest. "Too Much" is a testament to the artists' creativity and ability to push the boundaries of their respective genres.
With its infectious energy and positive vibes, "Too Much" is a track that will undoubtedly leave music enthusiasts wanting more from TuksinSA and Fuza.