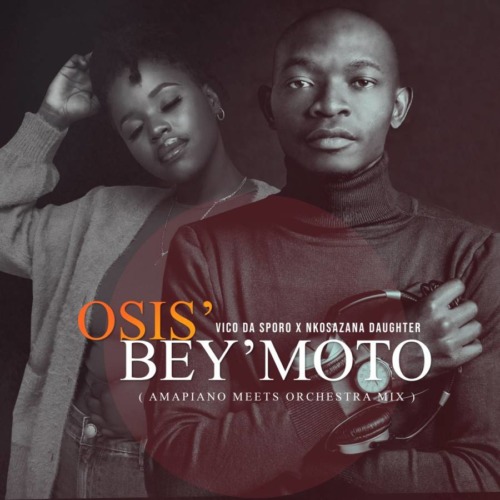 Vico Da Sporo and Nkosazana Daughter work together as they drop this new Amapiano Meets Orchestra Mix titled Osis' Bey'moto.
They form a strong duo and drop the new track for their fans in adding to the weekend catalog.
After wrapping up on Mamela starring Azana, he unleashes this new track to kick off the new year for his fans.
Adding to his 2022 project, the Amapiano producer drops this new release.
Vico Da Sporo & Nkosazana Daughter – Osis' Bey'moto (Amapiano Meets Orchestra Mix)
Vico Da Sporo & Nkosazana Daughter – Osis' Bey'moto (Amapiano Meets Orchestra Mix)
Vico Da Sporo & Nkosazana Daughter – Osis' Bey'moto (Amapiano Meets Orchestra Mix)