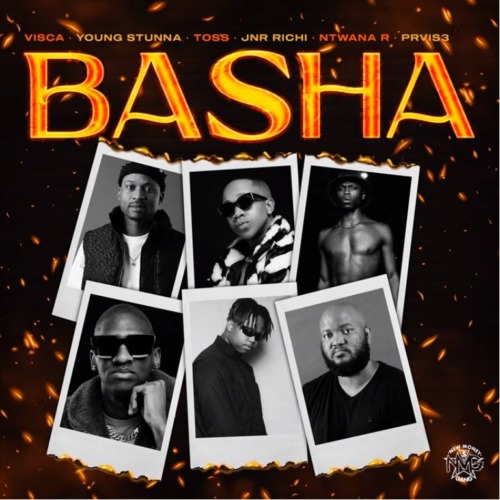 Prepare to be transported to a realm of sonic euphoria with "Basha," an electrifying collaboration between Visca, Ntwana R, JNR Richi, Young Stunna, TOSS, and Prvis3.
This track is a high-energy fusion of diverse talents, resulting in a musical masterpiece that is both exhilarating and infectious.
From the very first beat, "Basha" grabs your attention and refuses to let go.
The dynamic production is a whirlwind of pulsating rhythms and vibrant melodies, creating a sonic atmosphere that is perfect for the dancefloor. Visca, Ntwana R, and JNR Richi's collaborative efforts shine through, seamlessly blending their unique styles into a cohesive and captivating composition. Visca pulled this new stunt just after another collaborative effort with Raspy and Daliwonga on Isdima featuring Laud.
The track's seamless transitions and energetic drops keep you engaged and entertained throughout, making it a must-have addition to any playlist. It's a song that captures the essence of celebration and the joy of coming together through music.
Let the electrifying energy of "Basha" ignite your spirit as Visca, Ntwana R, JNR Richi, Young Stunna, TOSS, and Prvis3 invite you to join the party.
Visca, Ntwana R & JNR Richi – Basha ft. Young Stunna, TOSS & Prvis3