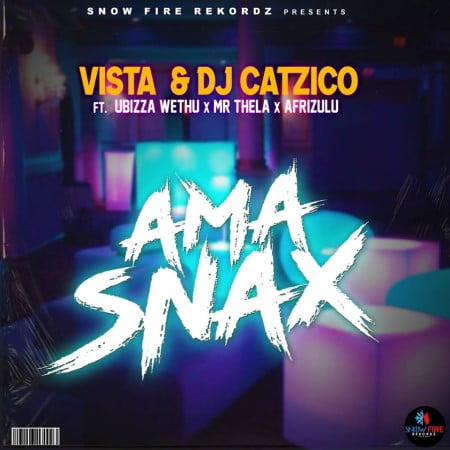 South African record producers Vista and DJ Catzico come as usual with a return of their awaited track titled Ama Snax featuring uBizza Wethu, Mr Thela and AfriZulu.
This great track comes again as GQom tune as expected by fans. The party machines are known for their consistency in the music industry for their production of amazing GQom tune.
They recently held control of the game by releasing Bhaza Bhaza which featured TDK Macassette and much more amazing tune from the producers like; Dance To It featuring the Nigerian star Niniola,  Askhuzeki featuring Zingah & Zuli Mkhathini….
Here is another one from them as they keep moving forward in the GQom industry
LISTEN/DOWNLOAD
Vista & DJ Catzico – Ama Snax ft. Ubizza Wethu, Mr Thela & Afrizulu