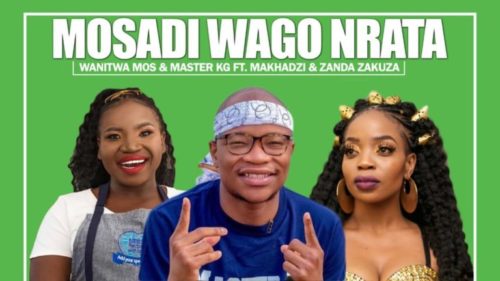 Wanitwa Mos and Master KG hold it stronger once again with a new track titled Mosadi Wago Nrata featuring Makhadzi and Zanda Zakuza.
Wanitwa Mos and Master KG recently dropped another track titled Dali Nguwe featuring Nkosazana Daughter, Basetsana, and Obeey Amor.
Holding the effort of Master KG, he also took the extra effort Zajika Izinto by Tee Jay and ThackzinDJ.
Getting set to give the festive groove, they start with this.
Wanitwa Mos & Master KG – Mosadi Wago Nrata ft. Makhadzi & Zanda Zakuza