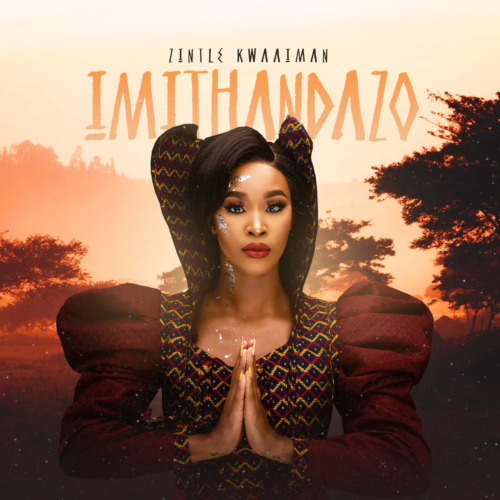 "Imithandazo" is a heartfelt collaboration between the exceptional Zintle Kwaaiman and the talented Rethabile Khumalo. The track weaves a captivating narrative of emotions and experiences through its soulful melodies and touching lyrics.
From the very first notes, "Imithandazo" draws listeners in with its evocative instrumentation and Zintle Kwaaiman's emotive vocals. The song's harmonious blend of Afro-soul and contemporary elements creates a unique sonic tapestry that resonates deeply.
She played her recent when she worked on Slungesh's track titled Lentwe Soh featuring Mapara A Jazz, Sims Makoya and Entity MusiQ.
The lyrics of "Imithandazo" delve into the realm of spirituality, introspection, and the power of prayer. Zintle Kwaaiman's emotive delivery is perfectly complemented by Rethabile Khumalo's soul-stirring voice, resulting in a duet that is both emotionally charged and musically enriching.
"Imithandazo" is a song that speaks to the heart and uplifts the soul, reminding listeners of the importance of faith and connection. With its captivating sound and meaningful message, the track solidifies Zintle Kwaaiman and Rethabile Khumalo's status as exceptional artists in the South African music landscape.
Zintle Kwaaiman – Imithandazo ft. Rethabile Khumalo