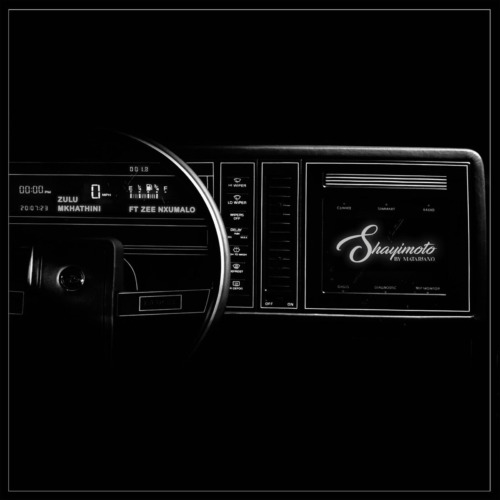 Zulu Mkhathini teams up with the talented Zee Nxumalo to deliver the infectious single "Shayimoto." This track is a dynamic blend of Afro-pop and dance elements, creating an energetic and rhythmic anthem that will have you moving to the beat.
The song opens with Zulu Mkhathini's charismatic vocals, setting the stage for an upbeat and lively musical experience. As Zee Nxumalo adds her sultry voice to the mix, the chemistry between the artists is palpable, elevating the song to new heights.
He continues to step up his game as he recently also dropped Ngingozi featuring Professor.
"Shayimoto" is a celebration of life and the joy of living in the moment. The lyrics encourage listeners to let go of their worries and immerse themselves in the rhythm of the music. It's a feel-good track that exudes positivity and invites everyone to join the dance floor.
The production is vibrant and groovy, with infectious beats and catchy melodies that will make this song an instant favorite on the dance scene. The fusion of traditional African sounds and contemporary pop elements creates a sound that is both familiar and refreshing.
With "Shayimoto," Zulu Mkhathini and Zee Nxumalo have crafted a song that captures the essence of celebration and unity. It's a track that will lift your spirits and leave you craving for more of their musical magic.
Zulu Mkhathini – Shayimoto ft. Zee Nxumalo