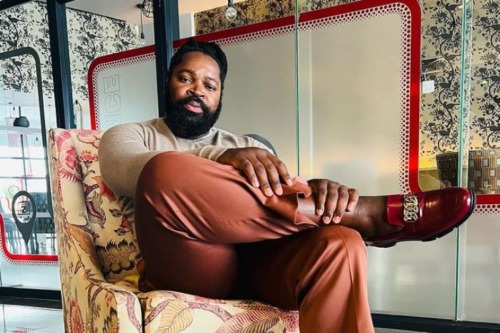 Big Zulu whose real name is Siyabonga Nene has proven to be the hottest South African celebrity within the first 3 months of 2022.
Speaking of being the hottest, we will be snubbing his physical look to focus on the many times he made headlines over germane issues.
Firstly, we will start from when Kabza De Small and Uncle Vinny served the Nkabi look (the Big Zulu's kind of fashion statement); Pabi Cooper also rocked a similar look recently – This talks about Siyabonga's huge influence in the South African fashion industry.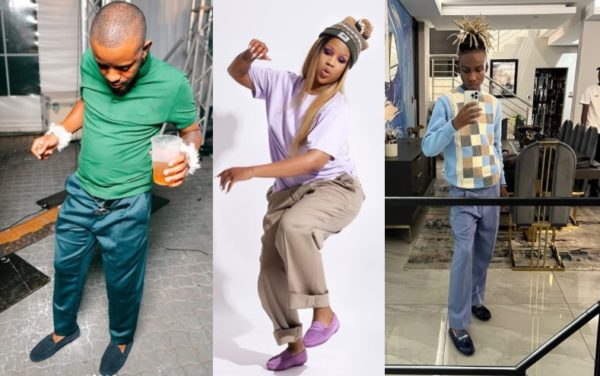 Secondly, the release of his emotional tribute to his late friend and colleague, Riky Rick got lots of South Africans in their feelings. Following the passing of the rap icon, Big Zulu made a song to pay tribute to him, it's titled Lala Ngoxolo. The audio of the song on YouTube has surpassed over a million streams.
Thirdly, his video with Bonang Matheba sparked dating rumors; though the two stars dismissed the rumors, but the video shook lots of persons on social media.
View this post on Instagram
Another time, a young lady who is a waitress was seen kneeling down to serve the rapper pizza at the restaurant.
View this post on Instagram
Like that wasn't enough, Big Zulu got eyes pop and brows raised after the size of his eggplant was seen in a photo shared by his friend on social media. Lots of ladies claimed they wanted the singer, and a few others said the eggplant must have been an inspiration for his stage name.
Sixthly, a video of Pearl Thusi jumping on Siyabonga surfaced on social media; though the actress got slammed, but it raised the question, "Does everywoman want Big Zulu?" because two South African female celebrities, highly rated in the industry got attached to him within two weeks.
View this post on Instagram
Speaking from observation, there seems to be lots of women drolling over the hitmaker, hence the hottest celebrity in South Africa this year. Hopefully, he gets to maintain the title till the year ends.