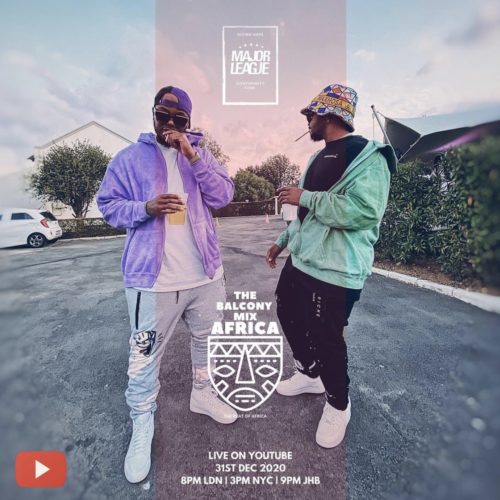 Making sure you do not miss a mix from the Major League DJs, we bring a compilation of their Amapiano Balcony mixes for March 2021.
Major League DJz started something so brilliant this year by bringing a mix-tagged Amapiano Live Balcony Mix.
They take a different mix with a different artist every Friday and show their fans different levels of Amapiano in different African countries.
Artists like DBN Gogo, DJ Stokie, Mas Musiq made their way into Major League's Balcony mixes for March 2021.
The mix for April got incomplete because Major League DJs announced to cancel their last mix due to some reasons.
Major League DJs still have plans to fill the Dome this time and also take Amapiano to 80% of countries in Africa.
In fulfilling that dream, they keep dropping mixes for their fans.
1. Major League & Semi Tee – Amapiano Live Balcony Mix Africa B2B (S2 EP 11)
2. Major League & Musa Keys – Amapiano Live Balcony Mix Africa B2B (S2 EP 12)
3. Major League & Jaivane – Amapiano Live Balcony Mix Africa B2B (S2 EP13)
4. Major League & Kwiish SA – Amapiano Live Balcony Mix Africa B2B (S2 EP14)