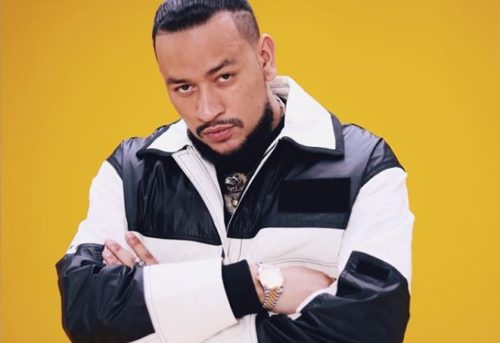 The South African music industry has embraced new and hot talents within the past two years, but this event is yet to challenge some of the OGs and musicians who have spent almost a decade in the game, as it seems they've reached the peak of their success and now unbothered, hence, they're super relaxed and not making effort to stay relevant.
The existence and success of the Amapiano genre undeniably shook some genres, including some musicians' careers, but what's the idea of being creative if they can't go the extra mile.
Music is one of the ways to connect a soul to the other, but some South African musicians have lost their touch – connecting to their fans has become arduous.
Could it be that they aren't releasing new songs? or they do, but the songs aren't hitting the right spot?
Musicians who give eargasm are easily spotted at the top of music charts.
This article isn't to condemn but a wake-up call to some of these musicians who were once the vibe, pillar, and spirit of the game.
Below are names of South African music artists who need to wake up this year 2022:
BABES WODUMO
From securing international gigs, featuring top stars, dropping platinum certified songs to making headlines over dramatic and displeasing issues. The Gqom queen needs to be alarmed, as her irrelevance in the music industry, is being perceived by some critics as a downfall. If she needs to re-strategize, then she should go ahead; Babes is still young, it's never too late to shine again.
View this post on Instagram
MLINDO THE VOCALIST
Mlindo has loyal fans, but they might eventually grow gray hairs before the musician drops his second album which he promised since Lockdown period. The singer is undoubtedly good and a hitmaker, but he flagrantly performs lots of old records, which might soon be tiring for his audience. Mlindo, it's 2022, and we expect you to do better.
View this post on Instagram
AKA
The rapper had a beautiful and good start of his music career, but it seem this career has nose-dived. We understand that 2021 couldn't have been better due to the death of his fiancée, Anele Nelli Tembe, but he's moved on, as he's now dating Nadia Nakai. We hope the two bond for good and drop something hot this year for the rap culture.
View this post on Instagram
SHANE EAGLE
The rapper's spicy snaps get talked about more than his songs, which is not healthy for his brand. Shane dropped songs in 2021, but it was not well embraced by mzansi. He can also do better this year 2022.
View this post on Instagram
NAAKMUSIQ
The multitalented star did well in the music industry, as he had hit songs like, Mamelani, Ntombi and few others which garnered millions of views on YouTube years back, but it seem his music career isn't peaking anymore as he struggles to top music charts and even get a million views on YouTube.
View this post on Instagram
GEMINI MAJOR
The Hip Hop producer needs to help resuscitate the genre, but the few songs he worked on last year weren't huge, hence, he should step up. Though he hinted at a collabo with American rappers, Vic Mensa and Chance The Rapper; it's expected that something hot is being cooked.
View this post on Instagram
ROWLENE
Rowlene is blessed with such a lovely voice, but the last magic she made was with Nasty C, SMA. Though, she released some songs last year, but she's yet to get people in their feelings.
View this post on Instagram
BUSISWA
The singer is seen travelling from one country to the other after collaborating with Nigerian singer, Naira Marley on the song, Coming. She dropped a song with Kamo Mphela, but we want the Busiswa that caught Beyonce's attention. Though, we understand she got hit by burglars in 2021, loosing lots of files and songs. We earnestly desire she recovers and stays on top of her game this year.
View this post on Instagram
PRINCE KAYBEE
How the sizzling music producer got irrelevant through 2021 needs to be studied. Kaybee has one of the biggest House songs in SA, but through 2021 he was obviously struggling. None of his songs topped chart nor garner a good number of views. Though, he blamed his record label and the rise of Amapiano, but we hope the Gugulethu and Fetch Your Life hitmaker returns to the serve fans better this year.
View this post on Instagram
SHO MADJOZI
Where is Sho? Where is the John Cena hitmaker? Asides going on a low, musically, she's also disappeared from social media, which is not healthy for her relationship with supporters. She had some interesting collaborations in 2021, but she could have done better.
View this post on Instagram
AMANDA BLACK
Amanda is blessed with such a magical voice that cuts through the soul, but this magic was felt when she was with Ambitiouz Entertainment. Could her departure from the record label affect her performance? The soronous voice is still there, but she needs to step up and re-strategize.
View this post on Instagram
A-REECE
The hip hop star has such a loyal and amazing cult following, but it's undoubting that the fans miss the Reece with hot bars. He dropped some projects and singles but they didn't do well on music charts. At some point he starved fans for a long time, upon his return, he couldn't fill the void with the project released. Reece is good, but he needs to up his game, as there are new rappers who might or could have taken his position.
View this post on Instagram