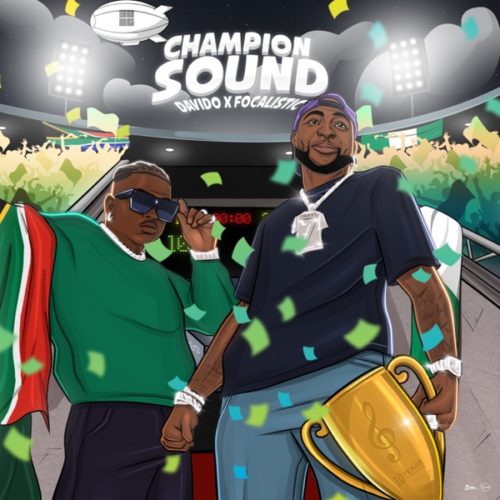 Unarguably, AfroBeat and Amapiano have taken their space as the two biggest music genres in Africa. The race has been differently cultured and has expanded beyond Africa.
Rise and Achievements of AfroBeat in Nigeria.
Afrobeat originated from West Africa and was made popular by Nigerian legend, Fela Kuti, taking influences from Fuji music and Highlife, mixed in with American jazz and funk. The likes of Wizkid, Burna Boy, Davido, DBanj, Tiwa Savage, and a few hitmakers have made fortunes on the genre and also made it get global recognition.
The genre has caught the attention of international stars such Ed Sheeran, Drake, Usher, Beyonce, to name a few. Wizkid made arguably the most internationally recognized afrobeat record with Essence, featuring Terms that still appears on the Billboard Hot 100 and on the UK charts till now.
AfroBeat has reigned for years and has overshadowed other genres in Western Africa like Hip Hop, Soul Music, among others.
Rise and Achievements of Amapiano in South Africa
Amapiano has not lasted a decade but has held other genres in South Africa at a chokehold and if it continues to grow, it might be the greatest competitor that Afrobeat has ever known in the continent of Africa. Record producer Kabza De Small has been hailed as King of Amapiano. The Pretoria-based producer has worked in tandem with DJ Maphorisa over the past 3 years and has worked with some of Afrobeat's shining lights such as Burna Boy and Wizkid.
Artists like De Mthuda, MFR Souls, Major League DJs have played their part in bringing Amapiano to different regions in the world. Major League DJs in particular are the most traveled Amapiano artists having performed in Europe and the US multiple times.
The South African-based genre has moved so fast and has attracted a lot of artists to the movement.
The contest between Amapiano and Afro Beat
Artists who have struggled to make their voices heard in Hip Hop, and other genres in Africa have taken a shift to try either AfroBeat or Amapiano.
Amapiano has made rappers become vocalists and has made vocalists into vibe makers.
While there is no reason to imagine a competition between Amapiano and Afrobeat today, the two genres are definitely the two biggest in Africa. The thing Afrobeat has that Amapiano lacks as of now is international cosign and recognition. Afrobeat is nearing a century old, Amapiano is just a few years so there is time for Amapiano to grow if it does not fade.
The caveat for Amapiano is that the South African audience is unpredictable. Once upon a time, Kwaito is the talk of the town, Hip Hop had his time, Afro House is evergreen, GQom shined for a few years and even got the international nod, despite that, the people moved on. Some sect of fans tried to push an Amapiano sub-genre called Barcadi but it never stuck. But it's still there, bubbling under.
It's extremely likely that Amapiano will fade in a few years, but if it doesn't Afrobeat definitely has something to compete with.