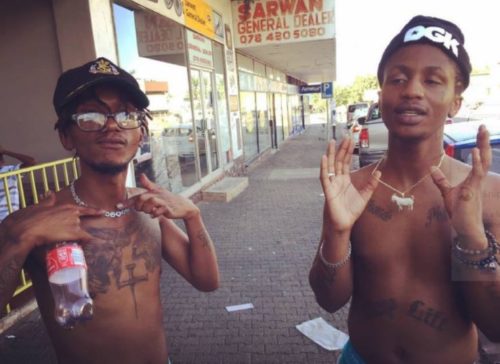 Emtee's manager, Lebo Maswanganyi, has been announced dead. The manager has also been his best friend for years and has been through the thick and thin together.
The death of the manager came shocking to the world and the cause of death still remains unknown.
False reports also came in Lebo Maswanganyi was in the studio with Emtee at the time of death and was probably overdosed. Meanwhile, Emtee and his team have pulled out an official statement to disprove all accusations made.
Childhood friend and manager of @emteerecords was found dead in their studio this morning. Police are investigating drug overdose. 💔🇿🇦pic.twitter.com/XcmtZh19QM

— 🐝 RAP_CITY_SA 🇿🇦™ (@Rap_City_SA) April 27, 2021
In the statement, it was included that Lebo was neither at his place nor the studio at the time of death. The official press note from Emtee has also promised their fans to let them know the cause of the death in due course.
As South Africans lose another icon today, Emtee advises all allegations should be suspended as this is a sensitive moment.
— eMteeLOGAN (@emteerecords) April 27, 2021