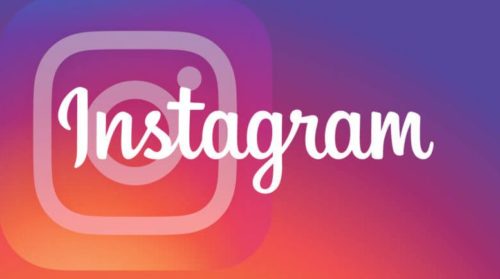 SA musicians are not doing the most with their number of followers, despite international recognition bagged.
Could it be an influence of South Africa population?
Here is a list of 10 most followed South African music artists on Instagram in 2020:
Cassper Nyovest – 3.8 Million Followers
Cassper Nyovest is a rapper with an amazing cult following in SA. A month doesn't pass by without him trending on social media.
View this post on Instagram
DJ Zinhle – 3.4 Million Followers
DJ Zinhle deserves having such an amount of followers, being one of Africa's best female DJ. The star has an amazing number of loyal fans.
View this post on Instagram
Nasty C – 3 Million Followers
Nasty C isn't new to the industry but young; His fluency in rapping with English gained him an audience outside SA, up to international level.
View this post on Instagram
Black Coffee – 2.8 Million Followers
Black Coffee's number of followers isn't so impressive despite being an internationally acclaimed and award-winning DJ. The SA star even performed outside SA during the pandemic to a large crowd. This proves he lacks a cult following.
View this post on Instagram
AKA – 2.7 Million Followers
AKA has been able to manage his followers who are loyal to him no matter his acts on social media and they are usually called the Megacy. The rapper is one of the few South Africans with an impressive cult following.
View this post on Instagram
DJ Tira – 1.9 Million Followers
DJ Tira is such a force to reckon with in SA. It is believed that anything associated with the DJ becomes a success. He is also an inspiration to many up and coming in the industry.
View this post on Instagram
Riky Rick – 1.6 Million Followers
Riky Rick isn't just a rapper, but being a god of fashion has got him on the spotlight. He lacks a cult following, but his music projects are always highly anticipated.
View this post on Instagram
Emtee – 1.6 Million Followers
Emtee the Trap king is talented and full of live on social media. Within the past few months, he's gained Mzansi's attention via beef with other artists and former record label drama.
View this post on Instagram
Prince Kaybee – 1.3 Million Followers   
Prince Kaybee must have found the secret behind having a strong cult following. Though he is yet to achieve that, but it's quite evident that he's been working towards such goal this year. He was recently accused of buying his number of followers, but he laughed off claims made by DJ Maphorisa.
View this post on Instagram
Lady Zamar – 1.2 Million Followers
Lady Zamar is such an amazing talent, but she hardly opens up about her private life, neither is she super engaging on social media. We can say talent got her the followers.
View this post on Instagram
It is worthy to note that Boity Thulo and Nandi Madida top some of the artists on the list above with 4.1 Million Followers and 2.5 Million Followers respectively.
However, their names were not included because they are multi-talented artists. Aside being a rapper, Boity is a businesswoman and TV personality.
While, Nandi Madida is a singer, actress, TV personality and fashion designer.