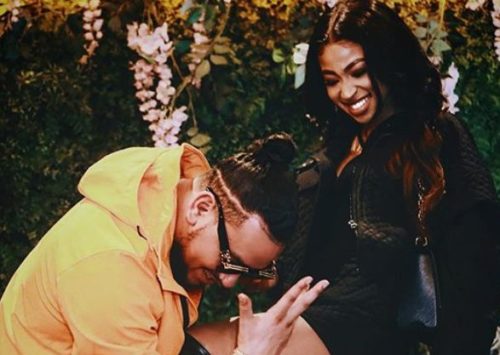 AKA and girlfriend, Nelli Tembe reportedly went violent against each other over the weekend.
It was said that the altercation between these two landed them in police custody.
City Press narrated the incident: "When the police got to the house, they were still fighting and her bags were packed. She told the police that she was tired of his behaviour and was leaving [him]. She told them that she was going to book herself into a hotel and stay there before going [back] home."
"They both threatened to lay charges against each other, but in the end, they didn't. They even called their respective lawyers who became mediators before leaving with their respective clients, after a long discussion and the realisation that they are not opening cases against each other, the two were told to go. But emotions were still running high. Nelly, who had left the house with all her bags, got into her lawyer's car and left."
The rapper and bar are yet to confirm the report as their social media platforms seem like nothing happened.
It is worthy to note that the two made their romantic relationship public this year, after the rap star and baby mama, DJ Zinhle split.