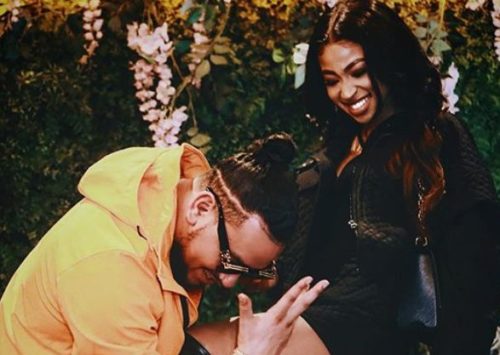 AKA finally has time for the love of his life, Nelli Tembe, after weeks of distancing.
Due to observation, it was assumed the two had a break due to no-show from both parties, and the 21-year-old has been busy having fun with friends and family.
However, on Monday night, Supa Mega scooped photos of himself with Nelli on a date, they also went on shopping, as Nelli scooped photos of Gucci shopping bags.
Meanwhile, AKA was off and on social media for weeks, after announcing that he's busy working on Bhovamania EP.
On Monday, the rapper says he's finally done with the project and all that's left is to select a release date.
Hence, the reason for the short break between the two lovers.
Since he announced that he's done with the EP, they've been experiencing lots of lovey-dovey moments.
#BHOVAMANIAEP 💜🐺 done and dusted. Let's get back to living life. pic.twitter.com/HkKpnZ4FqI

— AKA (@akaworldwide) September 28, 2020