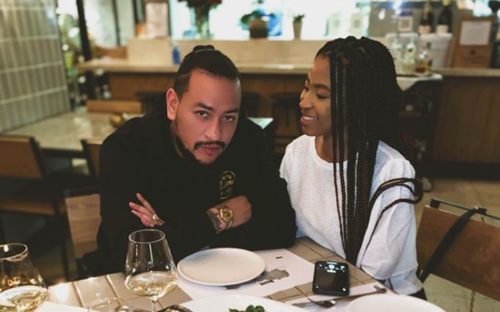 AKA claims he's in a traumatized state after his girlfriend, Nelli Tembe made some revelation which seem weird for him.
Taking to Twitter on Tuesday, the rapper sought to know if it's normal to eat mango and chicken spice.
"My girl just told me she would eat Mangoes with Robertson's Chicken Spice as a child. I'm traumatized," he said.
Fans reacted with different weird food combination.
I ate pap with oranges 🍊 🤔😢… pic.twitter.com/5fVGDMIjvS

— Amukelani 🇿🇦 (@fumzozo) November 17, 2020
Aside being traumatized with the combo, the rapper says things are getting hectic, as Nelli wants to have such combo presently.
Supa Mega also disclosed his dislike for Man
Yes she is. https://t.co/kKDrL8mBda

— AKA (@akaworldwide) November 17, 2020
HECTIC!!! https://t.co/vL3iPS22mj

— AKA (@akaworldwide) November 17, 2020
The crazy thing is that I don't even eat MANGO.

— AKA (@akaworldwide) November 17, 2020
Hmmm … I'll give it a miss 😂😂 https://t.co/wAadF68VjS

— AKA (@akaworldwide) November 17, 2020